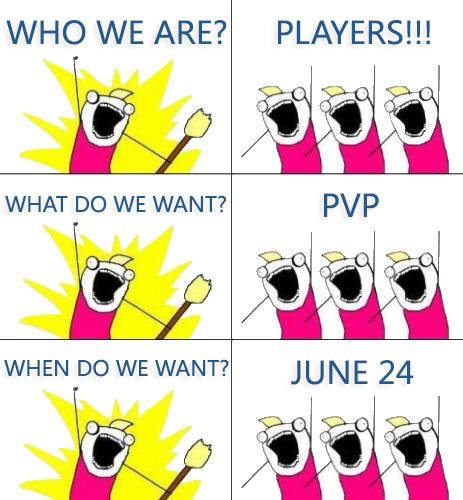 Automatic registration in game login window, unnecessary registration in website!
Lineage2 Warfire X150 Interlude Opening
2018 June 24 19:00 GMT+3
Do you want stability? Lagless and bugless game? Instant support? Daily PVP? Long-Term playing?
You are in the right place, time to start!
MASTER OF OLYMPIAD
Player who have biggest amount of olympiad points after June 29 fights will receive 30FA!
HIGH END CLANS
Clans which have 8 clan level get free clan skills! Available for all clans.
EARN MONEY FOR PLAYING
From now, for playing in Lineage2 Warfire X150 you can earn real money and windraw it to your account. More information:
Earn money for playing
HWID BANS REMOVED
All L2Blaze team agreed to remove all old players HWID bans of all our servers and give them a second chance. We have removed 637 HWID bans from 2012.
NEW GEODATA
After players complains we have changed our geodata, pathnode and upgraded geo engine.
EMPIRE X70 | PVP X5000 INFORMATION
Both servers: Empire and PVP will stay online and players continue playing.
STREAM AND EARN MONEY
Turn on your stream and earn money for playing. More information about contest:
Streamers Bonus
YOUTUBE CONTEST
Are you good in video creating? Then participate in
Youtube contest
SCREENSHOTS CONTEST
Make screenshots of your daily playing and get rewards. More information in
Screenshots contest
!IMPORTANT! DOWNLOAD LATEST V9 PATCH!
Patch for all OS:
- L2Blaze System v9 patch:
OUR FTP
- L2Blaze System v9 patch:
Zippyshare
- L2Blaze System v9 patch:
Send Space
How to connect STEP BY STEP:
1. Install clear Lineage2 Interlude client
2. Download our patch, delete old system folder and add our
3. Delete, turn off anti virus or add our system folder to anti virus exceptions
4. Run l2.exe from Lineage2/system
5. Enter data on login window and enjoy the game!
* You have to remove, turn off or use exceptions of antivirus because of our security protection. It is not a virus.
* If you have connection issues with Windows 8 or 10, press right mouse button on l2.exe icon, press Properties, choose compatibility and unmark compatibility mode.